In Korea, we have maintained our No.1 children👶& prenatal🤰 supplements brand for a long time.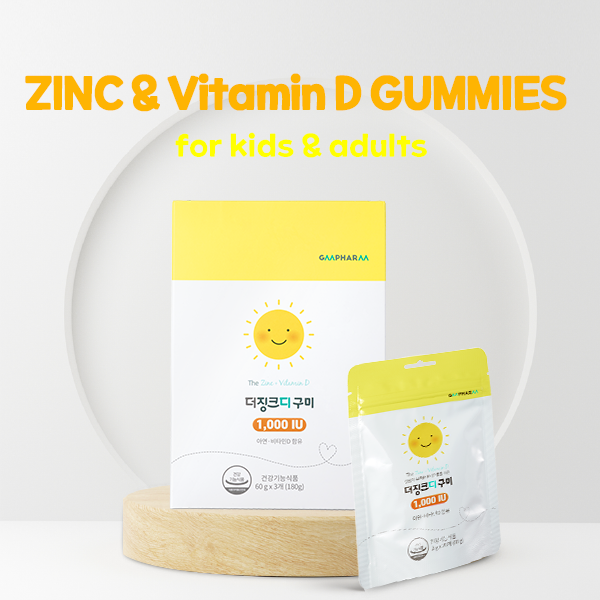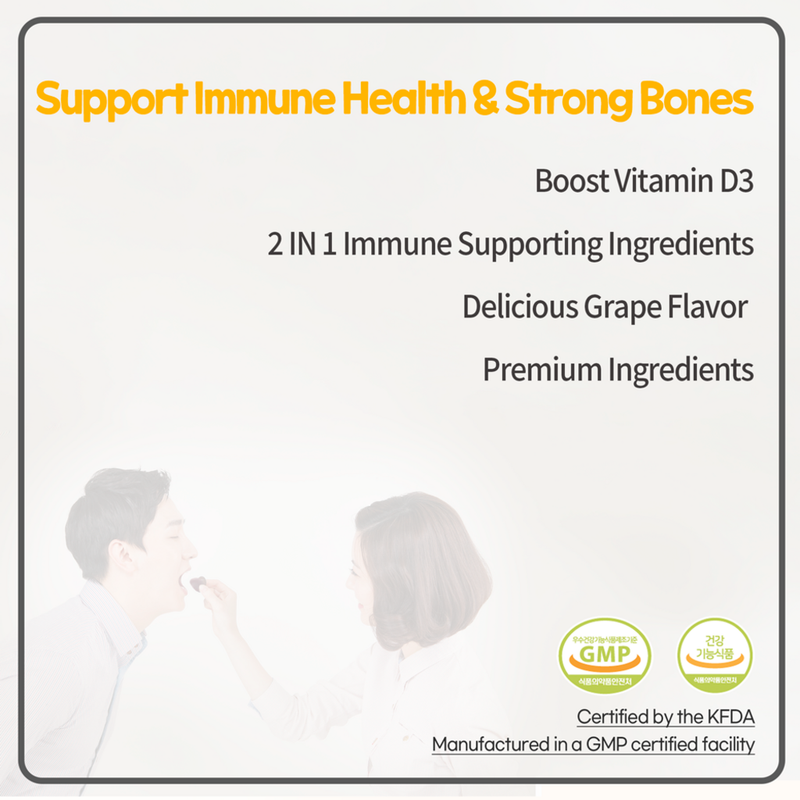 ✅ Benefits
­­▶BOOST VITAMIN D3
Vitamin D3 is an essential vitamin for many processes of the body, including the maintenance of a normal immune system and the health of bones and teeth. Each serving of these delicious gummies contains 1000 IU of daily Vitamin D3.
▶ 2 IN 1 Immune Supporting Ingredients
The ZincD Gummy combines the strength two high quality, immune-supporting ingredients. Zinc is the powerful antioxidants that support a strong immune response, wound healing, cell production. And Vitamin D is an essential nutrient that helps support a healthy immune.
▶ Delicious Grape Flavor
The ZincD Gummy has a fruity grape flavor everyone loves; it is pleasant and easy to chew. It is great for picky kids or busy adults, especially for those who hard-to-swallow pills or capsules.
▶ Commitment To Quality
The ZincD Gummy is manufactured in an cGMP registered facility that adheres to third party testing and rigorous quality control. Made from carefully selected ingredients; uses vitamin D from clean Switzerland and zinc from clean Canada as raw materials.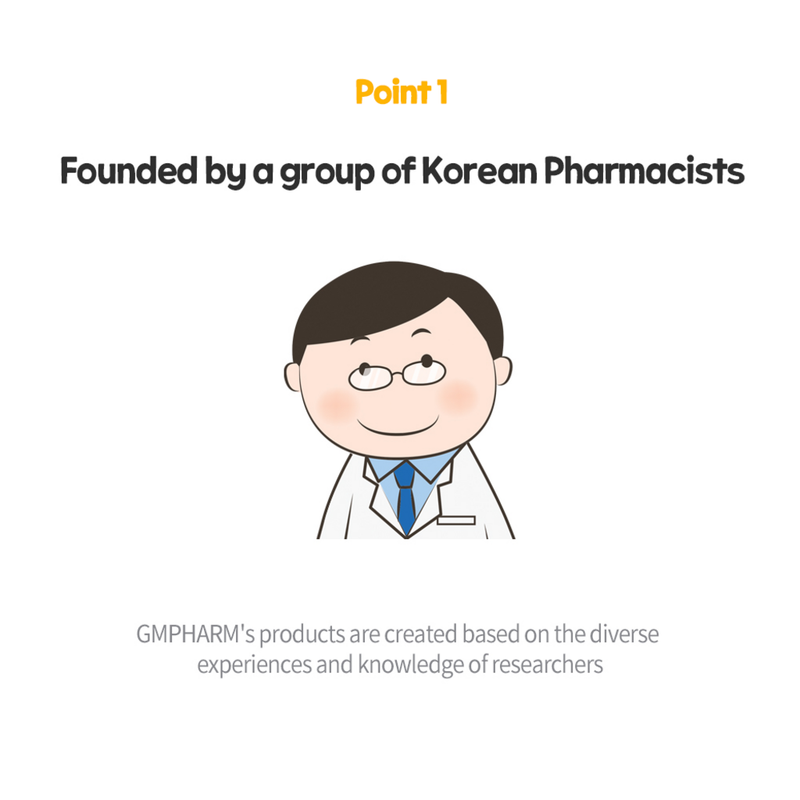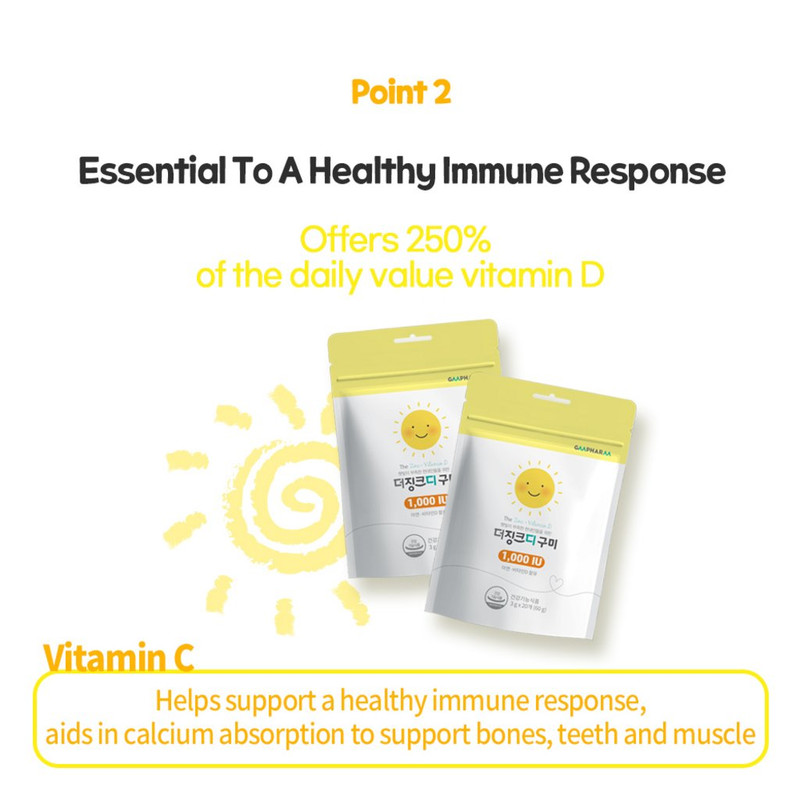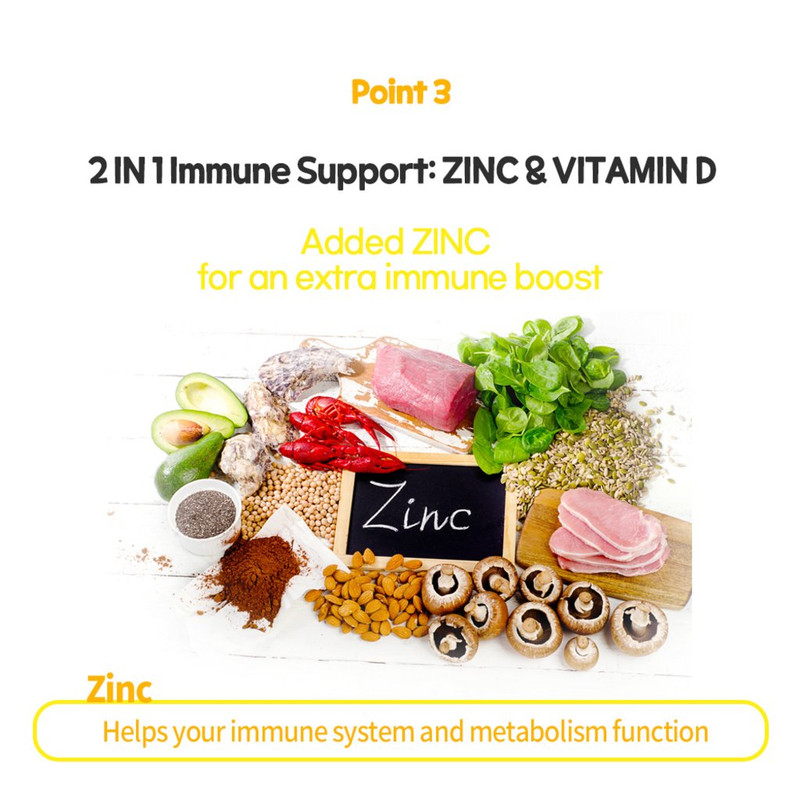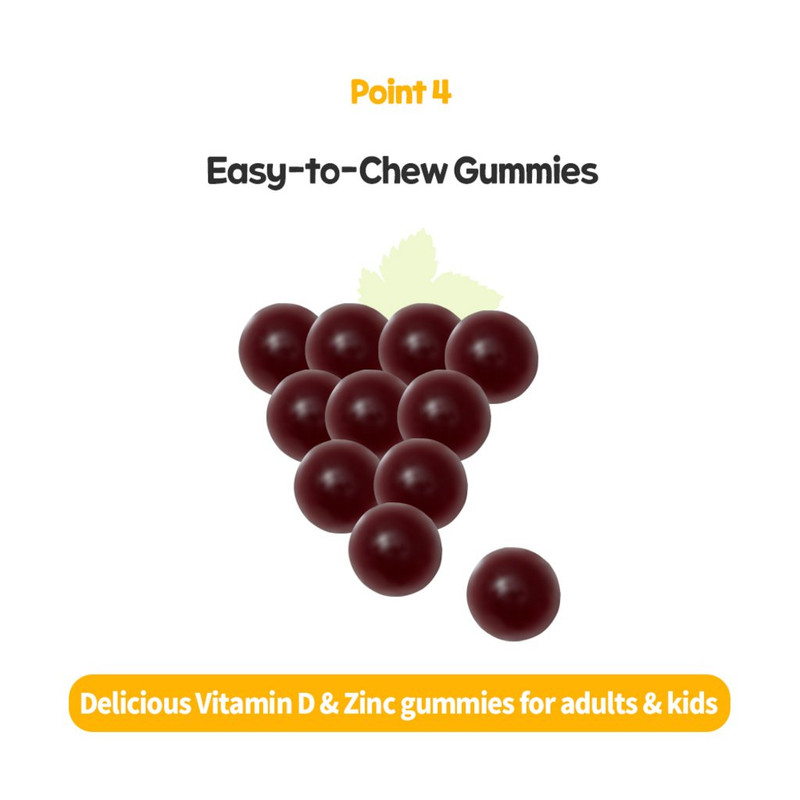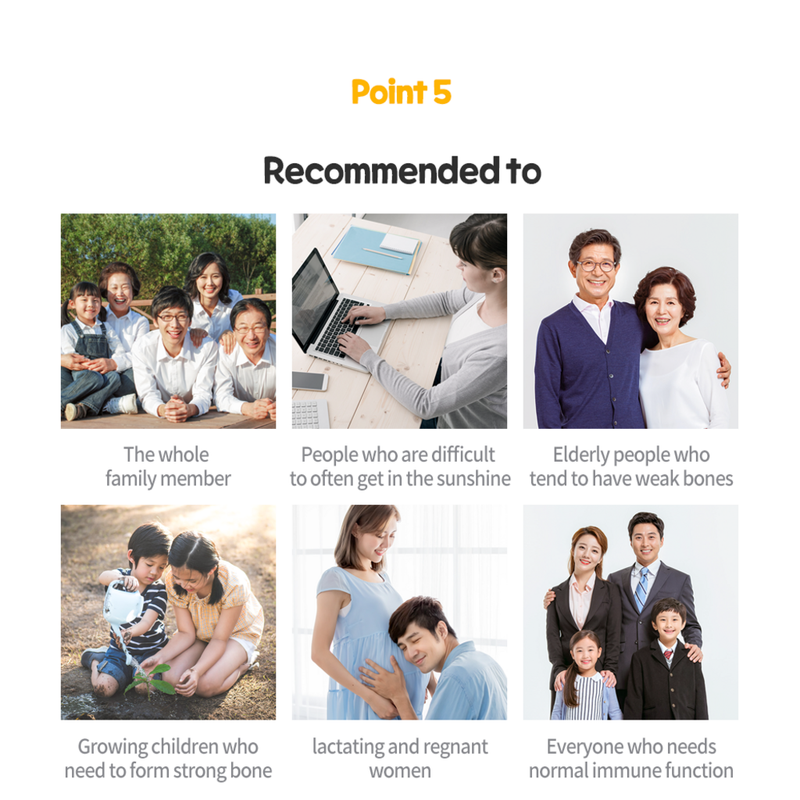 ✅ Recommended for:
▶ Those who are difficult to swallow tablets
▶ People who are difficult to often get in the sunshine
▶ Elderly people who tend to have weak bones
▶ Growing children who need to form strong bone
▶ Anyone who needs normal immune function
✅ Point
▶ Vitamin D 1000 IU: Contains vitamin D essential for forming and maintaining bones
▶ Zinc 10 mg: Essential nutrient of the immune system that regulates major metabolic processes or reactions in the body
✅ Information
▶ Certified by the KFDA
▶ Manufactured in a GMP certified facility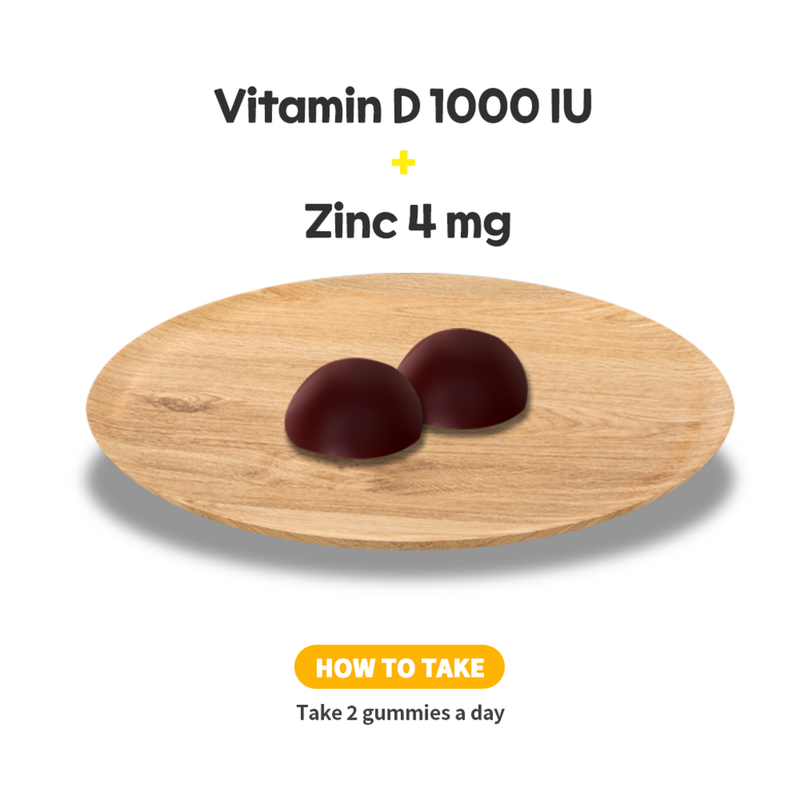 ✅ Dosage
▶ Taking 2 gummies a day
▶ 10/30-day supply
▶ Men and women of all ages
✅ Ingredient
Zinc oxide, vitamin D3 powder mixture, sugar, starch syrup, purified water, gelatin, D-consitol solution, concentrated grape juice, citric acid, synthetic fragrance (grape), pectin, DL-apple acid, mixed agent I [vegetable oil, canauva wax, beewax], mixed agent II [cochinyl extraction pigment, chiza blue pigment, disodium dL-tartrate, dextrin, sodium carbonate, vitamin C, trisodium citrate], trisodium citrate, enzyme treatment stevia, glycerin fatty acid ester, mixed agent III[synthetic fragrance, palm oil, spirits, purified water]
✅ How to store
▶ Store in a cool and dry place (Avoid Sun)
▶ No need to put into refrigerator